We make a range of custom livestock handling equipment including sheep crates, sheep yard panels and trailer backs. Call us to discuss your needs.
AFS1400 Sheep Crates
Our sheep crates are designed for the efficient processing of animals for pregnancy testing. They include lead up panels and your choice of a 2 or 3 way draft.
These crates are the choice of scanning contractors across Australia with clients in all States with millions of sheep scanned in these units, they have been refined into a tough, reliable, easy to use system to make your job easier.
Dimensions when packed: 1400mm (length) x 640mm (width) x 1020mm (height). It will fit in a tub back of a twin cab ute.
Dimensions when assembled: 3600mm (length) x 640mm (width) x 1220mm (height)
The crate and lead up panels are lined with a tough polyeurathene paneling making them strong, light and easy to clean. The galvanized mesh floor allows dirt and manure to fall through whilst providing a non-slip surface for your animals.
All crates come with pneumatic wheels making moving from site to site a breeze.
The foot operated three way draft leaves both hands free to concentrate on your sheep. This allows for safer and more efficient throughput.
Customised scanner brackets can be provided to hold your scanner or scale head in just the right position.
Also available:
3 way draft gate and fluid pumps
scales and a panel reader allowing you to weigh, record, condition score and draft ewes all in one easy operation.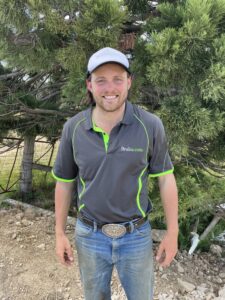 Contact us
Other fabrication solutions offered by request
Weigh Systems
Animal Auto Draft
Solar System Powered
Trailer backs
Specialised yarding and panel creation