"BRALCA - Leading the Way for the next generation"
Australian Owned and Operated
BRALCA is a family owned and operated business located in Central West NSW. It has been operating for over 19 years and continues to evolve the team and services to address the growing needs in Australian Agriculture.
The name BRALCA is derived from the names of our three daughters BRooke, ALyssa and CAitlyn who play an active part in our decisions. It reflects our focus on family values.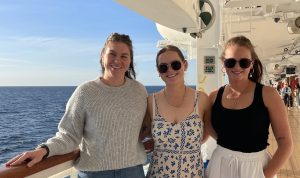 benefits
1

We work with and use the gear we sell All of the gear we create has evolved from a problem in our own enterprises we were trying to solve. For this reason our equipment continues to improve.

2

We are always seeking new ways to solve problems Never content to accept the status quo we have developed wide networks of contractors, suppliers, scientists and researchers to continue to increase our own knowledge and share it with others.

3

We travel throughout Australia This provides us with exceptional knowlege of the many types of agricultural enterprises throughout the country. Having trained and worked with thousands of Australian land owners/ managers we are able to contextualise our solutions to best suit your individual needs. 
Recent Posts
Whether you are embarking on a new business venture or expanding your current operations our team is here to provide expert guidance and strategic direction for your enterprise. We specialise in addressing the unique challenges faced by businesses in rural communities, offering tailored solutions to…

Level 1 - Introduction to drones in Agrculture Designed for land managers by land managers. This course shows you how to Proudly supported by NSW Farmers Interested? Check out upcoming dates for 2024 and complete an application form below. Level 2 - Farm Mapping and…