Agtech in Australia is big and getting bigger; it seems every week there is a new product coming onto the market showcasing Aussie farm ingenuity at its very best. Government agencies and think tanks alike have also identified the booming sector as an industry where Australia has a competitive advantage in the global marketplace and widely promoting our capabilities.
On-farm take up of agtech on Australian farms has been slow – partially caused by our poor telecommunications infrastructure – but now more farms and agricultural operations are relying on both ground and sky technology including drones, farming software and remote sensors to keep ahead of the production game.
The sky is not the limit
Drones are one of the most obvious manifestations of agtech and the technology has advanced so rapidly that today's high-end consumer drone is more capable than a commercial drone of several years ago.
Bralca is a Central West-based company that provides unmanned aerial vehicle (UAV) or drone pilots, training and consulting services. It has recently partnered with NSW Farmers and Tocal Ag College to run a series of UAV field workshops to help farmers get to grips with the technology.
According to the company's founder and agribusiness specialist, Ben Watts, sensor capabilities are constantly improving, and farmers are collecting increasing amounts of data. "A broad trend we've noticed in agriculture is that it's all about collecting data on a landscape scale, that is using interconnected sensors otherwise known as the Internet of Things (IoT). Information such as Elders weather, weaner prices etc. can be obtained from Google by farmers – however what they really want is what's happening on their farm.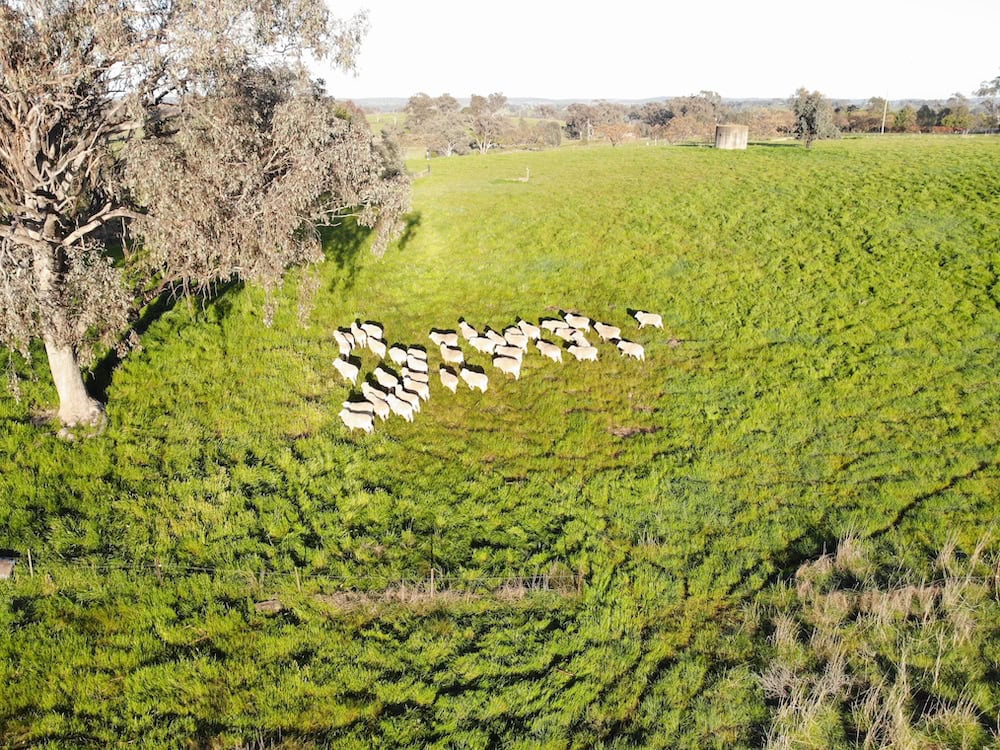 "We can collect very high-resolution crop maps at any stage of the crop's lifecycle – it's being done in Western Australia, the USA and parts of NSW – and that technology will be the difference between good yields and good profits or high yield and high costs.
Farmers are taking almost real time, high-res crop maps, processing the data in the cloud and downloading a shape file to MyJohnDeere within 12 to 24 hours to produce a spray map."
Ben says UAV technology is now pushing into horticulture and it is "working brilliantly in citrus, vineyards and macadamias. Interestingly it's often just a few trees in a row so the UAV is saving time, money and pesticides because the grower is not paying for a machine to go up every row for a few trees."
UAVs are also proving to be a boon for farmers implementing adaptive multi-paddock grazing and other regenerative ag practices.
"The tasks for most livestock producers are pretty simple," says Ben. "Check my stock, check my water, check my fences and a good quality consumer drone meets 90 per cent of that need. However, livestock producers at the cutting edge are using thermal cameras on drones to check on the welfare of their stock. And as a side benefit, thermal cameras can find water leaks as they show up as a cool area in summer and a warm area in winter."
by Darren BaguleyDecember 23, 2021 - The Farmer Magazine